THE BLOOD SYNDICATE ARTWORK BY CHRIS CROSS
Here is artwork by Chris Cross during his Blood Syndicate run. Chris style was


very significant to the Syndicate characters as you can see from the pictures below.

He had the Syndicate vs. SuperMan, He illustrated the 1st Kwai, redesigned the


Factory, DMZ, and made changes to the appearance of Brickhouse to look more


like a modern female (who is made of bricks?!?) instead a runaway sla*e from the

1800's.




THE BLOOD SYNDICATE: THE FACTORY ( B & W )
BY CHRIS CROSS (1995)
BLOOD SYNDICATE VS SUPERMAN BY CHRIS CROSS
THE BLOOD SYNDICATE: FLASH BACK ( B & W )

THE BLOOD SYNDICATE: DMZ ( B & W )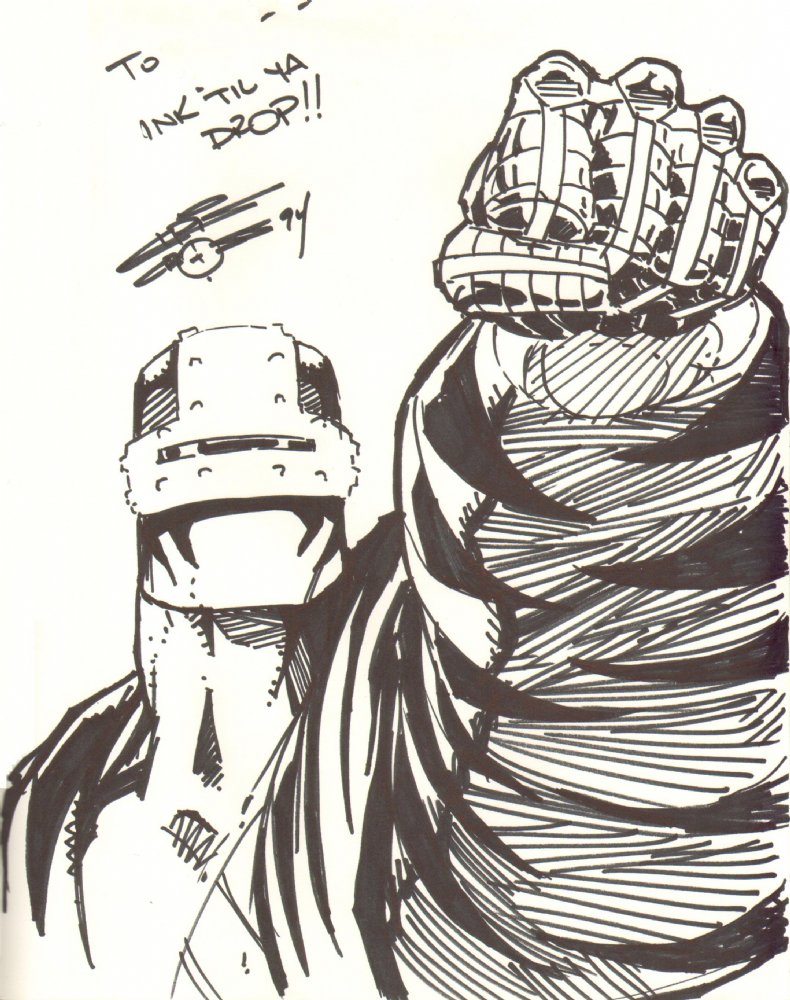 BLOOD SYNDICATE KWAI BY CHRIS CROSS
CLICK HERE TO SEE CONCEPT ART FROM MD BRIGHT